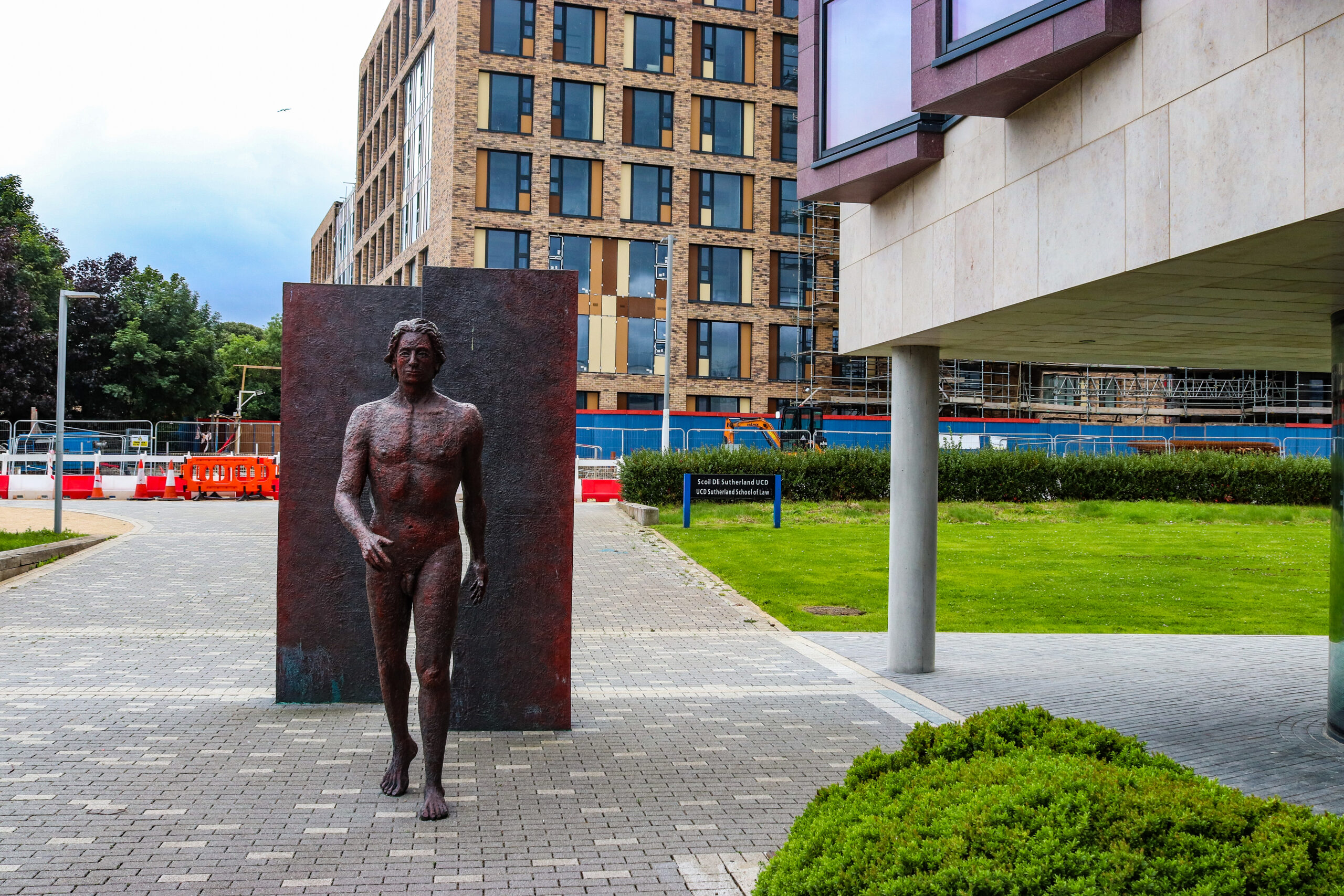 University College Dublin (UCD) has revised its estimations for in-person class time next Trimester. Originally announcing 40-60% for undergraduates and 75-100% for graduates, the new estimates are 30-70% and 20-86% respectively.
Implementation guidelines to 'safely deliver teaching and activities on-campus' in the coming trimester have been released by University College Dublin (UCD) and include permission of 1m social distancing measures alongside face coverings, and an alteration in the percentages of expected on-campus learning time.
Government guidelines state that "it should be feasible to maintain 2m distance between members of staff, or between staff and students, under almost all circumstances". However, where 2m distance cannot be maintained, "appropriate precautions (such as face coverings, visors or barriers)" should be worn.
The advice for third-level institutions published by the IUA (Irish Universities Association) on Wednesday, of which UCD's guidelines are based, follow the expectations UCD has been working under since July, where a conditional 1m physical distance would be accepted for the upcoming Trimester.
The statement issued by UCD has also included 'current data' which indicates the percentage of time students can expect to be learning in classrooms in the upcoming term. Taking into account the capacity limits associated with indoor events, which lies currently 50 and is due to increase to 100 when phase 4 is implemented), the university has indicated that most undergraduate students will be in classrooms around 30-70% of the normal schedule, with most graduate students having between 20 and 86% of normal classroom time.
This projection marks a departure from the expectations announced by Deputy President and Registrar, Professor Mark Rogers, on July 8th. It was previously said that "most undergraduate students will be in classrooms around 40-60% of the normal schedule, with most graduate students having between 75 and 100% of normal classroom time."
At the time, President Andrew Deeks noted that there was "the potential for approval of 'context-specific measures'" in future guidance issued, which would allow UCD to maintain their plans structured with a 1-metre distance in mind.
It is unclear, given the prediction of graduates having 75 and 100% of class time was made when phased indoor gathering limits had already been set out in the government's 'roadmap' and UCD was operating under the assumption that 1m social distancing would be facilitated, why exactly the figure now suggested has dropped to between 20 and 86%.
Conor Anderson, President of UCD Students' Union has told The College Tribune: "They've already released a set of numbers way back a month ago that turned out to be basically worthless and they have this new set of numbers based on guidelines they're selectively interpreting. It is potentially likely that these numbers will end up being worthless, particularly because we had five people die from Covid yesterday."
The SU is sceptical on how feasible these numbers are, due to the uncertainty surrounding the spread of the virus in Ireland. "To their credit," Anderson continues, "the university is kind of in a bind, because students are demanding certainty, […] and the university is attempting to offer certainty by giving numbers. The problem us, there's no way to be certain about how much in class time we're going to have next semester." Welfare Officer Ruairí Power added: "If the university wishes to provide certainty to students, they must provide these as a loose aggregate or subject to change."
Anderson finished by saying: "I'm disappointed in the way UCD is handling this but I can't be too furious with them."
Academics have previously told The College Tribune of their scepticism regarding the predicted percentages. One academic has said that their School's in-person classes would not come close to the university's target, indicating that in-person core module lectures would be severely limited, with some students in that School receiving as little as 10% of normal face-to-face learning. Another academic source similarly predicted a figure of as much as 30% and as little as zero in-person attendance for certain stages and programmes in their School.
Key dates regarding the autumn trimester have also been published – indicating 'phased return of employees to campus from 1st September to 'ensure sufficient on-campus activity and support for students as they begin the new academic year'. Student-facing services and those who support them will be phased in by 14th September. It was confirmed that classes for continuing students will commence on 21 September with Orientation for first year undergraduates will run from 22th to 25th September before tuition commences on the 28th.
President Deeks has welcomed the national guidelines and advised that "we are not returning to our 'old normal' with all our people on campus most of the time." He goes on to say: "Working within social distancing guidelines and leveraging technology, we intend to shape a 'new normal' in which flexible working practices allow for different working times, patterns, and locations in support of the effective and safe delivery of our work. We will take into account the need to support students and researchers as well as the individual circumstances of employees. This is a critical phase in UCD's transition back to working effectively on campus, as we prepare to deliver to our students the best campus experience safely possible in current circumstances."
Graduate Officer of UCD Students' Union, Carla Gummerson, told The College Tribune: "I personally had a feeling this variance was going to happen with the graduate programs. I was shown some timetables by students that suggested even lower than 20 percent class time in comparison to three or four full days that would have been the usual timetabling. For me, one worry would be for those that are doing professional master's degree their time on campus is precious as many are not here in the second trimester. They have practical subjects that are not as effective if they were produced online. Being in for very few face to face classes will work for some students but it will not for others. Many students are missing the face to face interaction, being able to ask lectures questions in the moment can be invaluable.
"It should be noted that I do not know the full extent of all the timetables being produced. It is very unclear at the moment which programs will have 86% class time and those who will have a small 20% of time on campus. We are awaiting further information to be released by the University at this point."
This article has been amended after publishing to include a comment from UCDSU Graduate Officer Carla Gummerson.
Gemma Farrell – Assistant News Editor
Conor Capplis – News Editor