The number of unauthorised gatherings detected by University College Dublin (UCD) dropped by almost 50% this year. However, off-campus parties look to be increasing in recent weeks as students finish college for the summer.
The Irish Times previously reported that 191 unauthorised gatherings were detected on campus during the autumn trimester. The College Tribune obtained figures through Freedom of Information showing 93 unauthorised gatherings were detected by UCD Residences during the spring trimester, making a total of 284 for the academic year.
According to the figures, the largest gathering on campus was 19 people and the average gathering had six attendees. The consequences for being caught ranged from a warning, fines of up to €250, and an "escalation of the case to the Office of Student Conduct."
The breaches are identified by residents reporting other students, Residential Assistants who live on campus, or security patrols. Once identified, the students are asked to disperse. In the majority of cases students complied immediately and the support of security staff was not required, but this wasn't always the case.
Speaking to The College Tribune, a university spokesperson said that "the vast majority of students in on-campus residences […] are acting in accordance with public health guidelines" and UCD Residential Services thanked students for their compliance.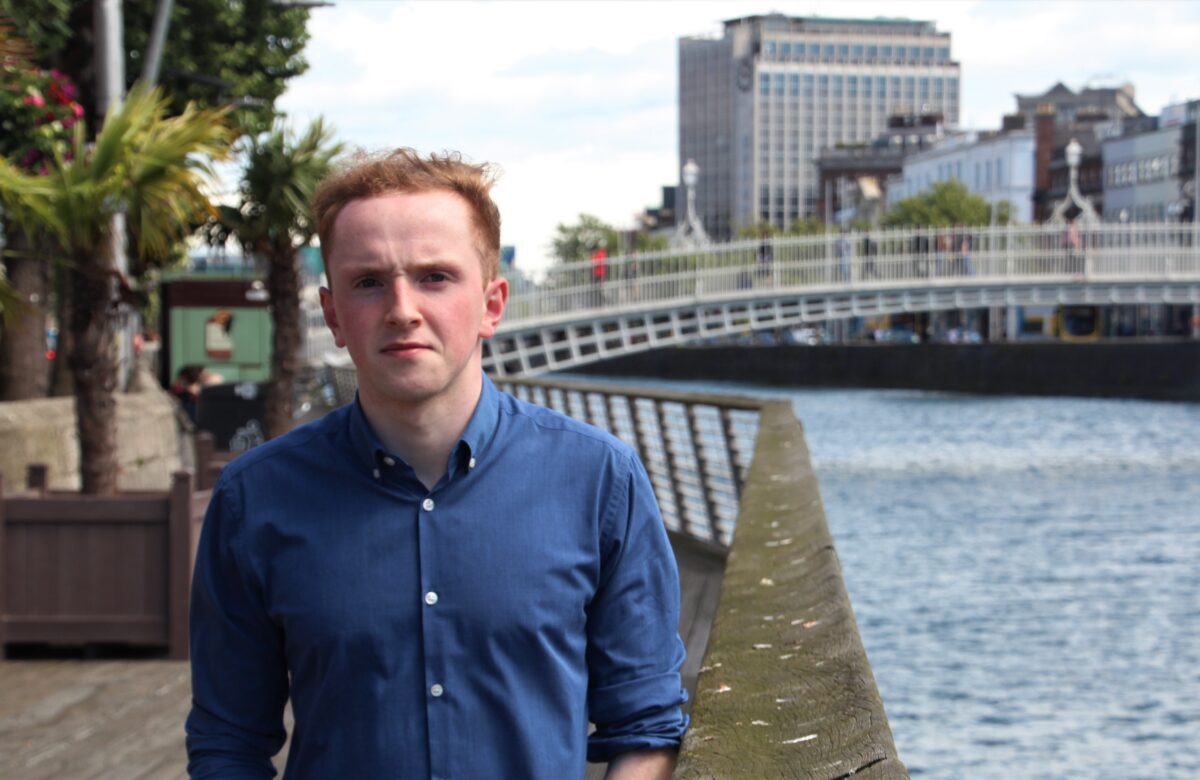 "Small Minority"
Speaking to The College Tribune, UCD Students' Union Welfare Officer and incoming President, Ruairí Power, agreed this is a "small minority" of students. "We don't condone that, and we ask people to be mindful of their fellow residents and the staff around UCD." After sitting in "countless disciplinary hearings" with students, Power says the "vast majority" of breaches are "relatively small" gatherings.
"People have been really struggling with isolation," says Power. A lot of international students have been isolated from families. People expected a far higher degree of interaction with [students] in their course and that hasn't been possible. A lot of that is due to unfounded promises that were made by the university at the start of the year."
"Going forward, we need to see a far greater degree of planning so people can meet safely outdoors in well ventilated settings and so people aren't going cracked indoors by not being able to meet up."
The Parties "Never Stopped"
One MSc student at UCD (22), who wished to remain anonymous, has been to social gatherings inside with vaccinated friends. After contracting Covid-19 previously, he's "not really worried about [himself]". He believes "it's different for students [on campus]" because "they don't have to worry about killing their parents" by transmitting the virus to them. "There's no inherent life or death danger" with likeminded students gathering on campus.
Another student studying a BA in History and Geography at UCD, who wished to remain anonymous, says student parties "never stopped" throughout the pandemic. He says he's been to about four large parties during the pandemic where between 20 and 30+ were in attendance, but in recent weeks he's seen more parties amongst students. In his view, it's partly because "people don't care as much [anymore]".
"One of my friends built a bar in his garage that me and like five or so would go to every second weekend. […] I'm not and haven't been much concerned about my own health to be honest but I'd always have that worry of [bringing the virus home to family]."
"I Thought I Was Invincible"
Although the incidence of deaths is lower amongst younger age groups, they are not immune from the threat of the virus and its long-term effects. Less than 1% of confirmed cases amongst 19–24-year-olds have resulted in hospitalisations in recent weeks, but 'long-covid' is thought to affect some people for months. With up to 10% experiencing long-covid symptoms such as severe fatigue, students aren't as invincible as they might think.
Liam McCallum (22) is a healthcare assistant and vaccinator who suffers from long-covid. While he experienced muscle pain, dry eyes and a sore nose during his initial diagnosis, his long-term symptoms have been far worse. After recovering from Covid-19 in December of last year, he still experiences chest pain due to heart inflammation every day.
"I'm really limited," he says. McCallum can't do any form of exercise and "basically has to drive everywhere. […] It's actually quite isolating because I can't go on walks with my friends or cycle around."
"I thought I was invincible from [covid-19]," says McCallum. "You never think it will happen to you."
One 12-day report from the Health Protection Surveillance Centre on May 13th, puts cases amongst 19–24-year-olds as 11% of the population and the mean age of contraction at 30. As the vaccine rollout continues throughout Ireland's older and more vulnerable population, young people retain the highest incident rate. Over 60% of cases are from known close contacts, in comparison to 4% as a result of international travel.
On Thursday, the HSE announced that outbreaks, hospitalisations, and deaths among vaccinated portions of the populations have "collapsed" in recent weeks, as Ireland's vaccine rollout intensifies.
Conor Capplis, Senior Reporter